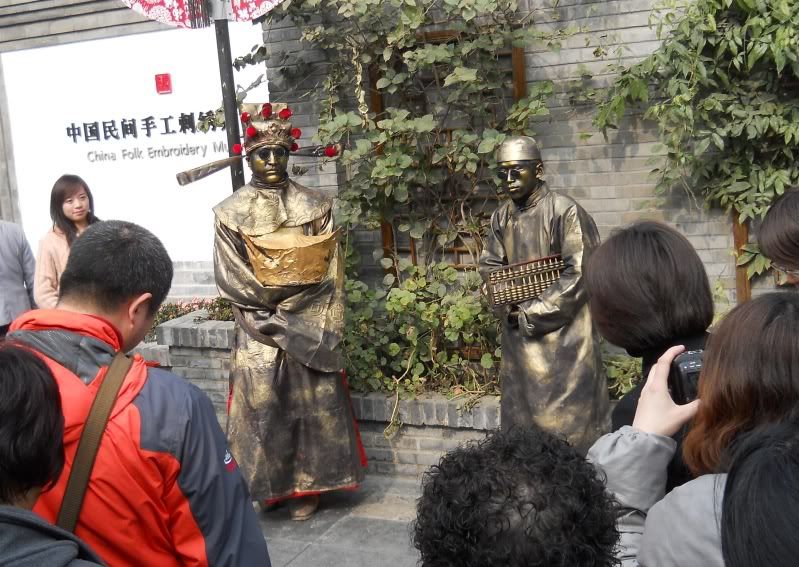 We returned to Chengdu. Our hostel was in the Old Town, supposedly the most historically intact section of the city...but it like everything else has been divided and conquered. Every building, temple, ancient house has been turned into an upscale boutique, restaurant---there's even a starbucks. It'd be like hollowing out the Vatican and turning it into the Mall of America.
As soon as we got to the hostel I found out that I was HAHAHAHAH wow, almost 60 days over my alloted stay in China. Because of three factors
1. My overweening stupidity
2. Total unfamiliarity with how these things work
3. The bizarre wording on my Visa
I thought I was allowed to stay an entire year as a tourist. Apparently that's not how these things work. How these things work. How do these things work? Why am I so functionally illiterate with time, space, mathematics, law, and order? Why can I write sentences like stained glass windows but barely comprehend my paystub?
The hostel said they were calling the police and for the rest of my stay I was beside myself. If you've never experienced this expression literally, imagine splitting your soul in two and having one half constantly staring at you with its chin on your shoulder repeating over and over your worst fears in question form. What if what if what if.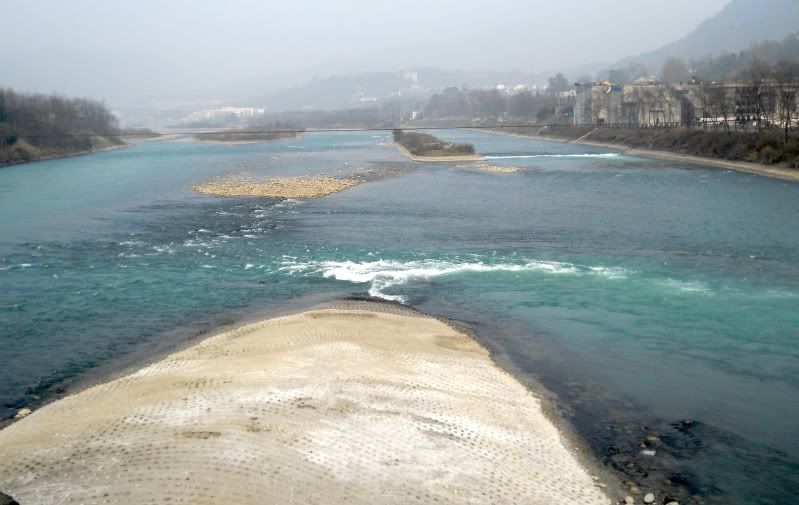 We continued on adventures but I was wholly distracted. We went to the Dujiangyan river irrigation place; this huge genius work of human contrivance from like 300 B.C. whereby the temperamental river here was diverted in two and made to irrigate the entire Chengdu Plain. But I was not really interested in any of this.
My body went an automaton here and there, through temples and parks and restaurants and sometimes I would be transported back into reality by how good the food was, but mostly I just thought Maybe I will be stuck in China for weeks to come; the past three months were the worst decision I have ever made. My self confidence and self-worth, even my understanding of my identity, my dreams and aspirations in life, had all been cut to pieces or placed in mortal danger. What the hell did I even want out of life? I had no idea. I am a storyteller, and making the narrative of my life have some coherent meaning, some purpose is always my prime motivation. I could not make sense out of the random, disappointing chaotic stupidity of the last three months.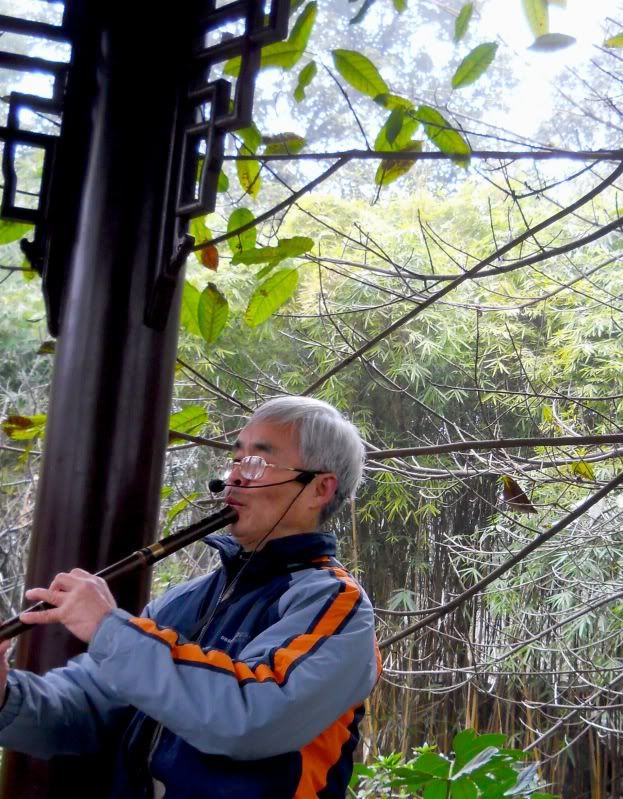 In the people's park we found an old man playing Bamboo flutes. He had a sword, too, and it turned out he was a Taiji player. He gave us a brief lesson and in five minutes gave me more hands-on helpful correction, support, and instruction than my master has ever done here at Wudang. It seemed as if every positive experience I had here in Chengdu was even disappointing--just a further reminder of all these lost opportunities and possibilities I had failed to find because I was rotting in Daoist Disneyland.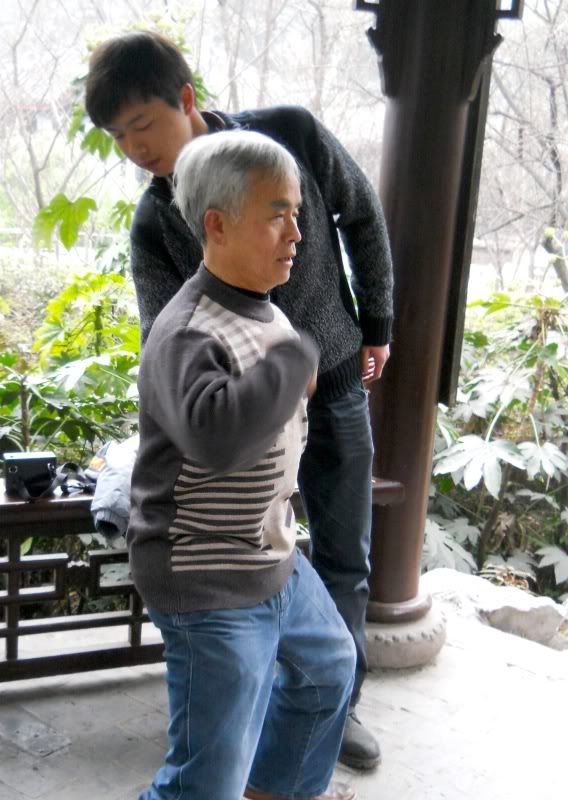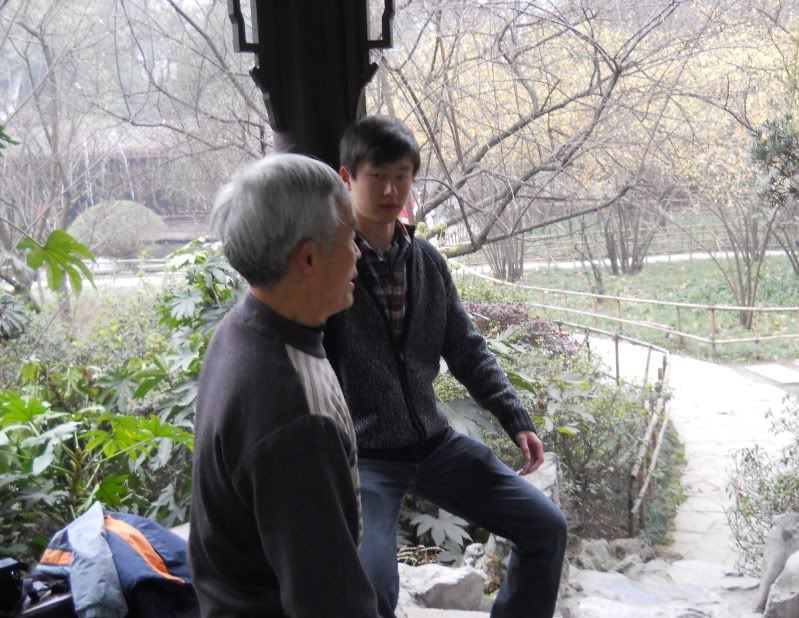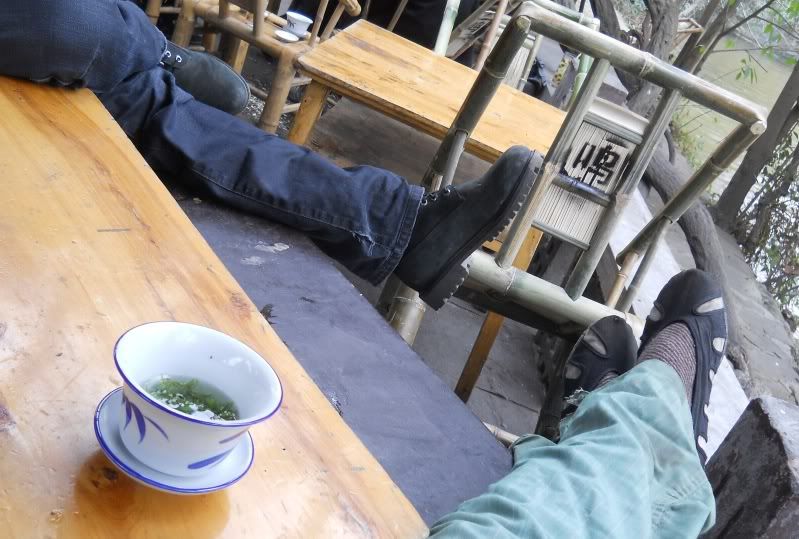 Were it not for my overwhelmed emotional state, the ridiculously laid-back lifestyle of Chengdu would be a perfect match for me.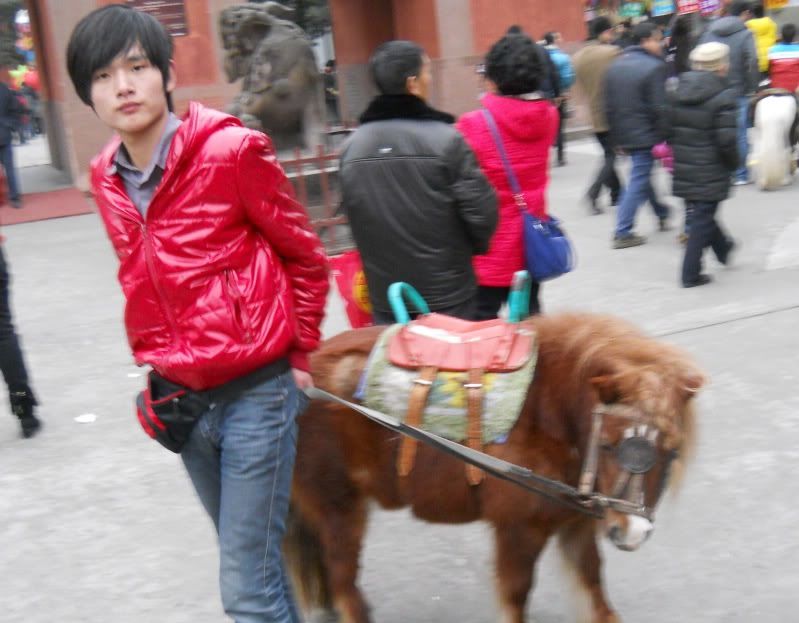 Finally we went to the temple fair. It was held at a complex of temples where Zhuge Liang (the brilliant strategist and culture hero of the ancient Kingdom of Shu that once existed here during the 3 kingdoms era) is buried. Everything was so beautiful, and I was still so wrapped up in confusion.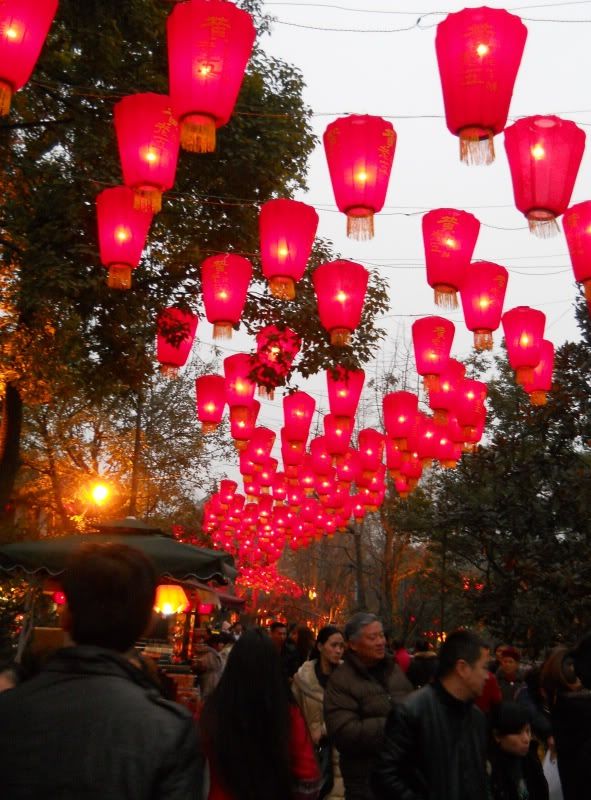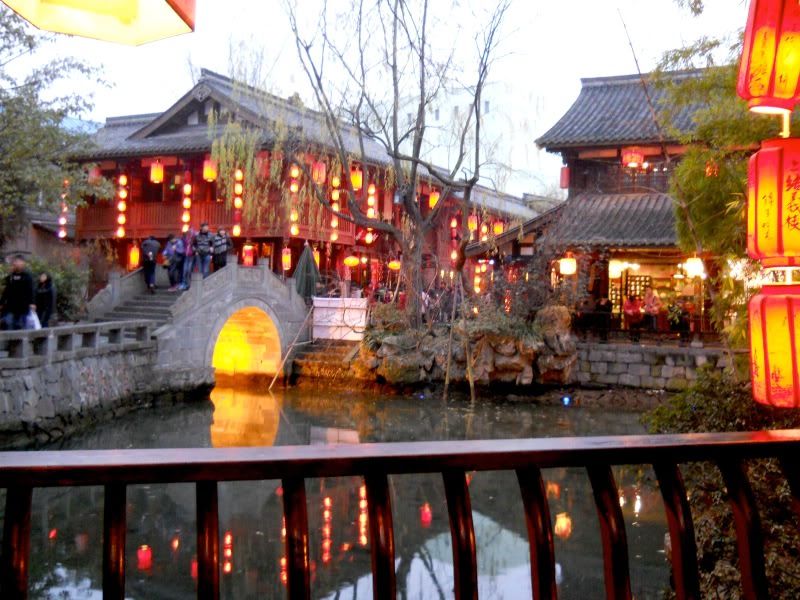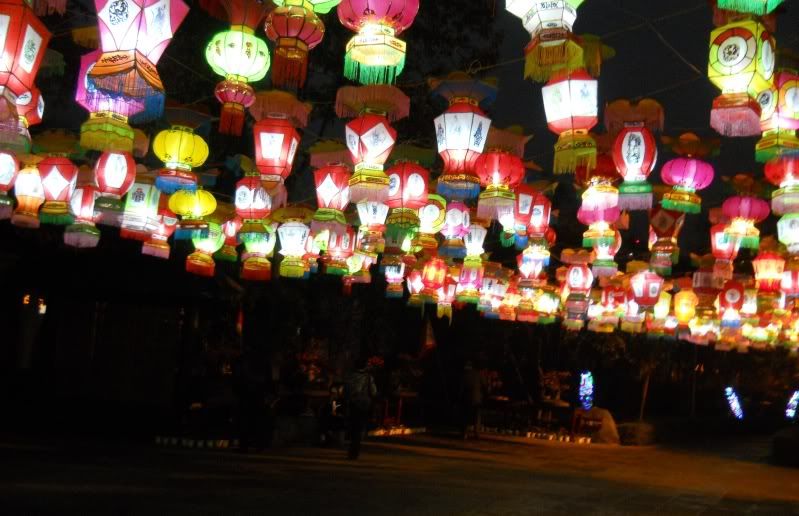 For two hours I was spared my miseries and the growing strength of my cold by this meal: Chengdu hotpot. The best thing I've probably eaten in China and also the strangest. On those plates are lungs, brains, kidneys, congealed blood, throat, mushrooms, and Tofu skin. I never thought I would like organ meat, but it was uncannily good.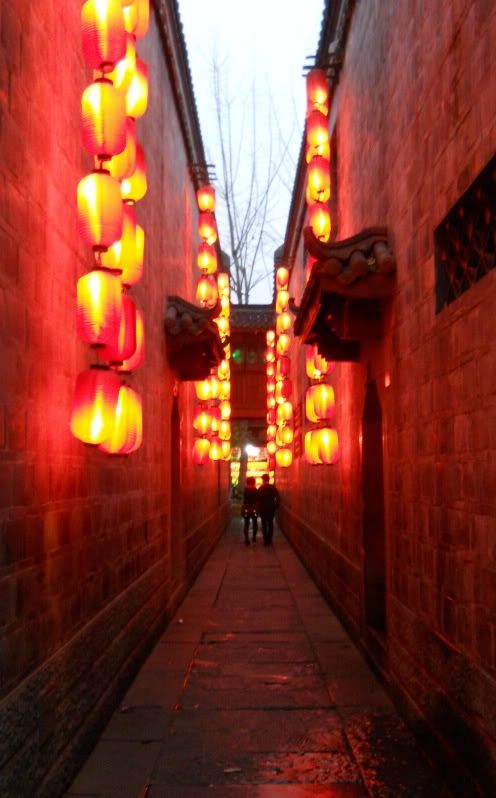 On the ride home, 17 hours in a hard seat with hundreds of laborer families sitting and sleeping on their luggage in the aisles (getting to the bathroom was nearly impossible--people were seated and standing in every available space) I slept only barely and talked only a little. King had taken such good care of me every turn. He accidentally left his copy of Being and Nothingness in the luggage rack on the train when we broke through the crowds of sleeping, irate passengers at 7:00 AM, and we ended up going straight to the policewoman who currently holds my passport. The first thing she did was call my master and chew him out for ten minutes because I am the third foreign student who has had this problem at his school.